Advertisement
When celebrities get engaged or married, their hands usually "shine bright like a diamond", while their fans are eager to know everything all there is about those shiny wedding rings. This is why we tried to make a retrospective of engagement rings. Find out what are the most expensive engagement rings, get some spicy details about the background of famous luxury engagement rings, and learn all you ever wanted to know about celebrities' engagement rings.
Kate Middleton's 12-Carat Blue Sapphire Engagement Ring
November 16, 2010, was a particular highlight for all royalty fans and luxury engagement rings enthusiasts out there, as this was the date Prince William and Catherine Middleton's engagement was officially announced.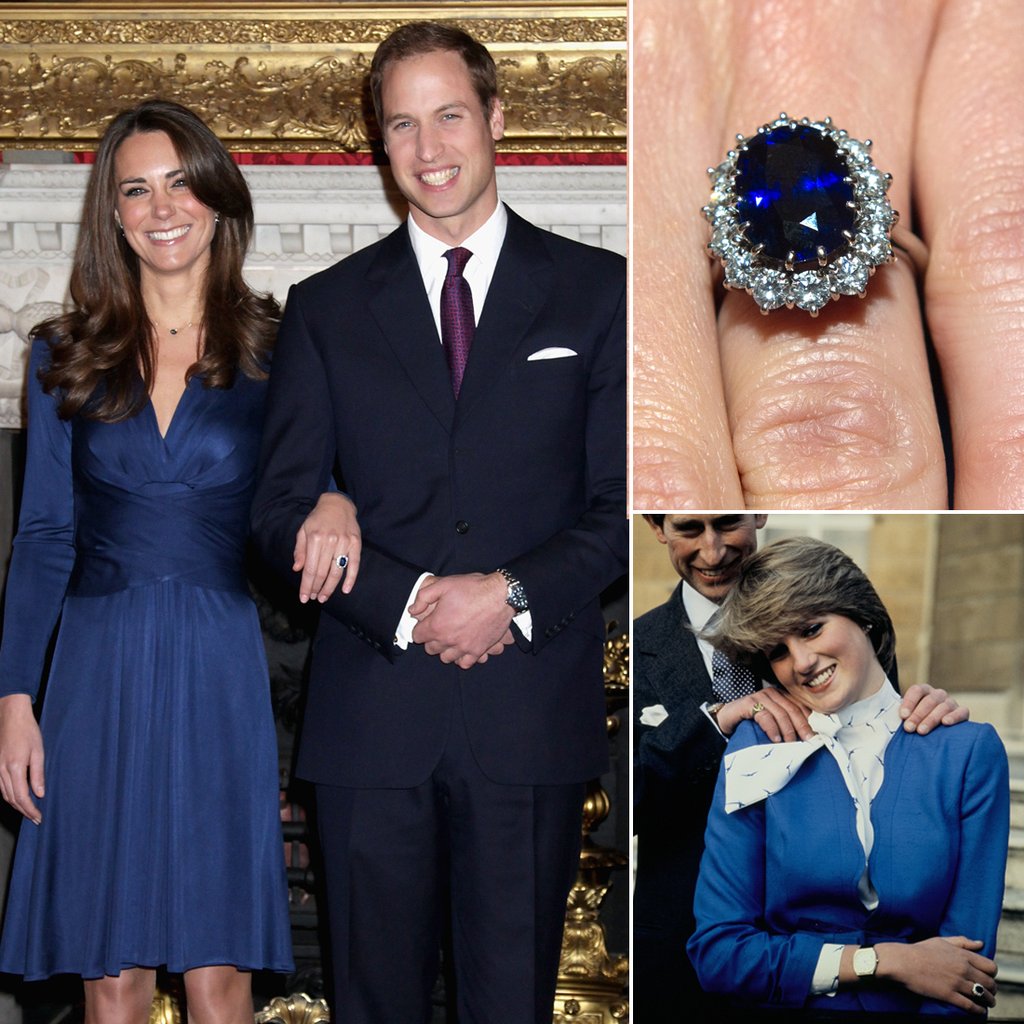 While royalty fans wanted to soak in every detail of the story, engagement rings enthusiasts had only eyes for one thing – Kate's expensive engagement ring. The blue sapphire is of deep personal value to Prince William as his mother, Princess Diana, used to wear it.

Elizabeth Taylor's 33.19-Carat Diamond Ring
Elizabeth Taylor was head over heels in love with diamond rings and other jewelry and even wrote a book titled "My Love Affair With Jewelry". The 33.19-carat Krupp Diamond ring, known as the Elizabeth Taylor Diamond, was a gift from Richard Burton.
Although technically it wasn't an engagement ring, she wore it almost entire life, on her ring finger. It was eventually sold at an auction, in 2011, for $8.8 million, which makes it one of the most expensive engagement rings ever.
Kim Kardashian's Luxury Engagement Rings
Kanye West proposed Kim with one of the most beautiful luxury engagement rings out there, designed by the famous jeweler Lorraine Schwartz, in charge of numerous celebrities' engagement rings. This D-Flawless Type 2A 15-carat engagement ring is estimated at around $4 million.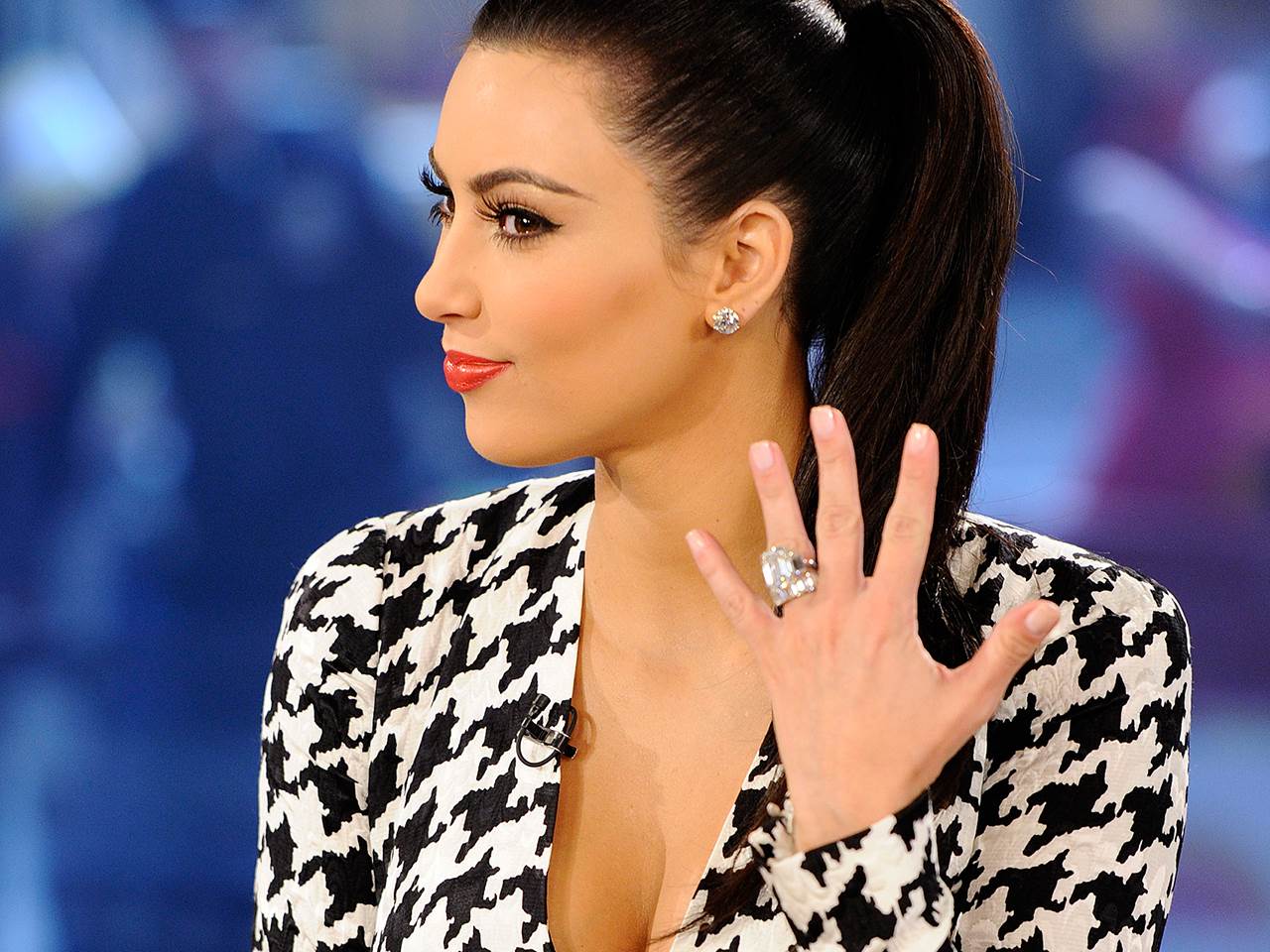 The total number of expensive engagement rings Kim has owned so far, however, amounts to two, having previously 16.21-carat diamond ring from her short-lived marriage with Kris Humphries.
Beyonce's 18-Carat Diamond Engagement Ring
Designed by Lorraine Schwartz, no. 1 choice for celebrities' engagement rings, Beyonce's diamond ring also fits 'the most expensive engagement rings ever' category well. In light of that, he value of this gorgeous luxury engagement ring is estimated at $5 million. To quote Queen B: "'Cause if you liked it, then you should have put a ring on it…"
Melania Trump's 12-Carat Diamond Engagement Ring
Although the engagement ring the current US President Donald Trump bought for his wife Melania is stunning as it is, we can't help but wonder if Melania would have got an even more expensive engagement ring if Donald was the president at the time he proposed.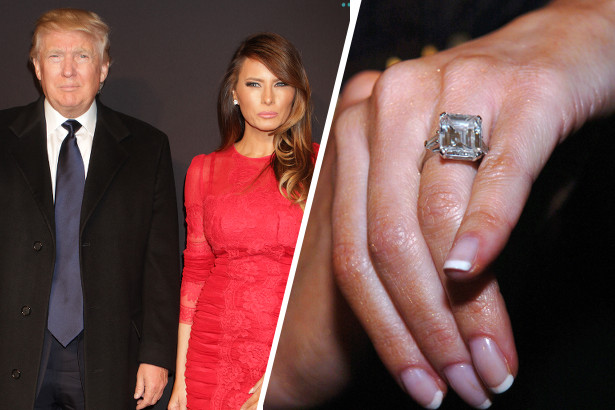 Surely, if he decided to get her one of the more expensive wedding rings now, it would have to be a "HUUUGE" one. Melania's luxury engagement ring is estimated at around $1 million.
Jacqueline Kennedy Onassis' 40.42-Carat Diamond Ring
This is one of the largest and most expensive engagement rings ever, and the 3rd largest gem cut out of the glorious 601-carat Lesotho diamond. Greek billionaire, Aristotle Onassis, bought it from Harry Winston and presented it to Jacqueline Kennedy.